Hey everyone! Its been a while since I last posted, but we survived our roadtrip and everything. I have several long, picture-packed blogs to update with, but I'll have to find the time to. Tomorrow my summer session starts - just a chemistry course, but at nearly $700, I don't think I could afford to take any more classes. Ugh. And to think, my adviser told me it'd be "around $200-$300" for the course. Ha. But that's unrelated, really. Anywho! Until I can get something decent put together, I'll leave you with some pictures that I just found after dumping my phone before getting a new one. I totally forgot about all the pictures I had on it.

Snick lounging on my bed before we had Ava.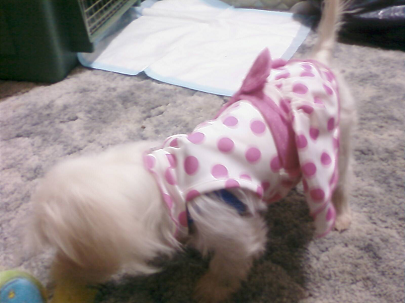 Rusty, the maltese puppy that I puppysat for a friend right after she got him. And yes, he is wearing a pink polka-dotted dress.



Bubba, one of my kitties.



Teddy, the stray that we took in for a while, and Kit Kat getting acquainted.



My very first picture of Ava. This is what was listed on Petfinder when I found her and its been my phone's background since the day we left to pick her up.



I had just gotten Ava a few weeks before taking this picture. She had laid on our air vent just right and her ID tag slipped through, then she stood up and brought it with her. And yes, I did snap a picture on my phone before freeing her from it...



Snick seeing me off to class one afternoon.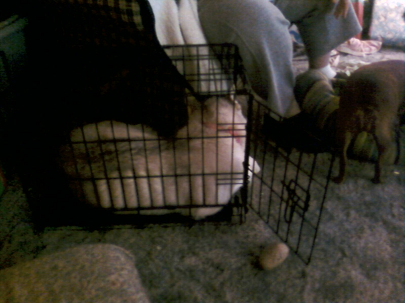 We told Ava to get in her box and she hopped into whichever crate was closest - it happened to be my aunt's minpin's crate. She managed to pretzel herself into that tiny crate just barely.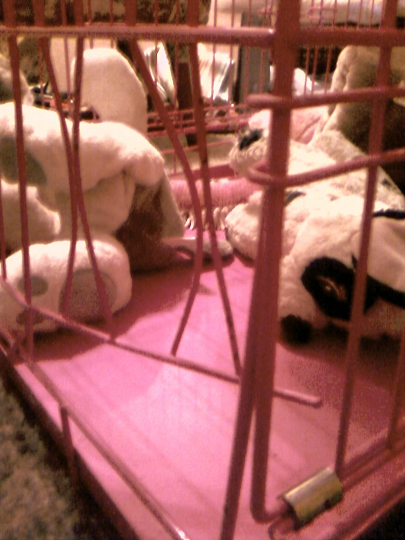 When she turned six months old, I bought Ava a permanent crate. This is the damage from day one...



Dad and the dogs going for a dip at the park.



That's the special "yes, I know that I'm in your chair but its terribly comfortable so please don't make me leave" look.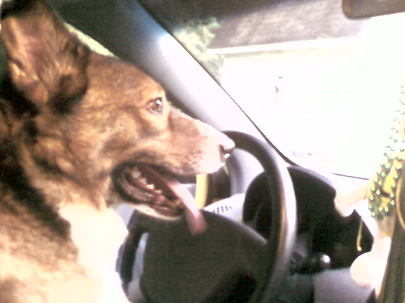 Snickers in his favorite spot in my car - the drivers' seat.